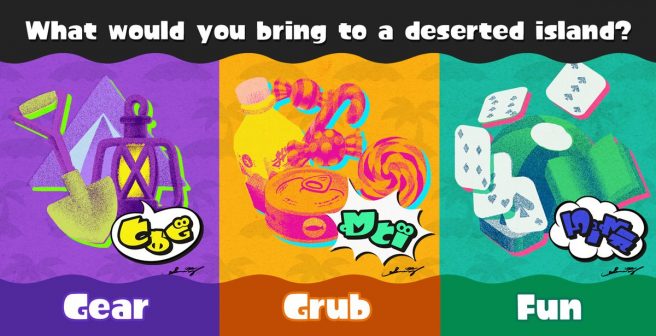 Nintendo has revealed the final results for the first official Splatfest in Splatoon 3.
Players were asked to choose between Team Gear, Team Grub, or Team Fun with regard to what they would bring to a deserted island.
At halftime, Team Fun was leading the way – just barely – at 34.70 percent. Team Gear was in second at 34.29 percent. Finally, Team Grub had 31.01 percent.
The first Splatoon 3 Splatfest just ended a couple of hours ago and the results are in. Here's a look at how things panned out: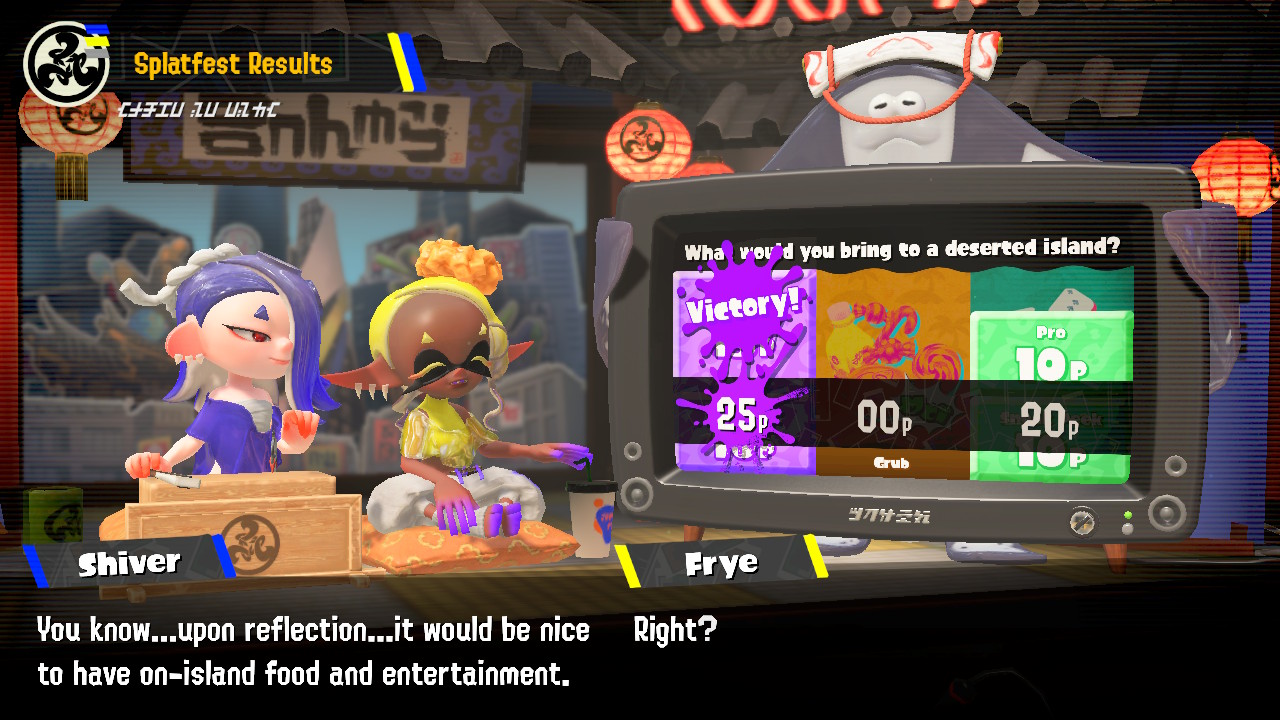 As you can see, Team Gear won with Team Fun coming in second and Team Grub in third. We have a further breakdown below.
Final Results
Team Gear: 25p (winner)
Team Grub: 0p
Team Fun: 20p
Votes
Team Gear: 58.28%
Team Grub: 20.70%
Team Fun: 21.02%
Clout (Open)
Team Gear: 35.29%
Team Grub: 31.38%
Team Fun: 33.33%
Clout (Pro)
Team Gear: 33.47%
Team Grub: 30.16%
Team Fun: 36.37%
Which team did you end up siding with for the Splatfest? Let us know in the comments.
Related