Melbourne. It's known for its CBD laneways, grungy rock 'n' roll suburbs such as Richmond and Brunswick, LA-style St Kilda and Little Italy in Carlton. Even the "teal wave" of May's federal election put the glossy bayside suburbs of Beaumaris and Brighton on the map.
But there are dozens of unknown, underappreciated and up-and-coming neighbourhoods across the sprawling metropolis that won't make it into travel guides but are loved by those who live there.
After successive lockdowns, Melbourne's suburbs have taken on more importance in both our daily lives and the city's collective consciousness; they are not just places to come home to, but places where we live, work and play.
This list, inspired by suggestions from our readers, is by no means scientific or exhaustive but aims to give a shout-out to some of our unsung suburbs.
Moorabbin
A craft brewery inside an old cigarette factory sounds like something you'd only find in Melbourne's inner north.
But Stomping Ground Brewery cofounder Justin Joiner sees similarities between the south-eastern suburb of Moorabbin and Collingwood, where his group set up their first brewery six years ago.
"It's sort of a light industrial area, changing to residential and more offices and hospitality as well," says Joiner, who set up the Moorabbin brewery one year ago.
"There are lots of families in the area, lots of young people. It's an exciting time."
At the former Philip Morris cigarette factory on Cochranes Road, Stomping Ground neighbours burger and doughnut stores, as well as a childcare centre, yoga studio and trendy office space.
The development is exciting for long-time locals who have often considered their home a mere junction or a "drive-through suburb".
The suburb had an ego boost when the St Kilda football club, which controversially left the area for Seaford in 2010, returned to train regularly at Moorabbin four years ago. The players are now regularly spotted in cafes around Station Street, in an area where new apartment towers are popping up to accommodate young, inner-city workers who can get to the CBD by train in 30 minutes.
Minnie Miny Mo cafe barista Elisa Mori, 21, says her friends don't consider Moorabbin a place to go for coffee or food, which is a shame, she says, as there are some "hospitality gems".
"There's really high-quality coffee around here, competitive coffee shops. There are four or five around this block, and we all compete with each other; it makes a really good coffee culture.
"It could be popular but not many people know about it yet."
Travancore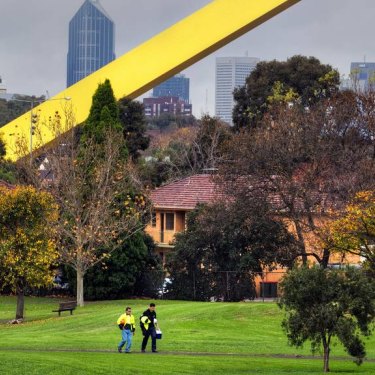 Travancore, the "Toorak of the north", is possibly the most inner-city suburb you've never heard of.
"You know when you're whizzing on the freeway to the airport and you see all the bright decorative structures like the cheese stick?" says Melbourne-based buyer's advocate Cate Bakos. "Well, that's Travancore."
Curiously, the suburb was named after the Indian Kingdom of Travancore by lawyer and horse breeder Henry Madden, who bought a mansion in the area in the early 1900s.
Bakos says you can't see the "magic" of the suburb from the freeway though. At ground level, the leafy nook wedged between Flemington and Parkville is "a world of beautifully preserved brick houses", she says.
"There's Californian bungalows, period housing with a really high degree of artistry in the brickwork. The architecture is quite divine," says Bakos, who has helped families buy some of the grand family homes in the coveted neighbourhood that is walking distance to Parkville's hospital precinct.
In the 1940s and '50s, what was once one large estate was divvied up to create the suburb of Travancore, and many of the streets were given Indian names: Cashmere Street, Mangalore Court and Delhi Court. The suburb has been recognised as a heritage site.
There are a few high-rise apartment buildings on Mount Alexander Road and just a peppering of shops, but locals are about a 12-minute walk to Flemington's Newmarket Station and the 59 tram.
Werribee South
One of the food bowls of our city is also one of the most underrated suburbs, according to long-time local and prominent GP Dr Joe Garra.
"In summer, there's still kids playing cricket in the street when you drive home at night. You don't see that in many places in Melbourne anymore."

Joe Garra
"Where do I start?" he laughs, before rattling off a laundry list of key attractions, including the Werribee Zoo, Shadowfax Winery, Werribee Park Golf Course, the striking K Road Cliffs, Wyndham Harbour and the grounds of Werribee Mansion, which have hosted concerts by Elton John and Suzi Quatro.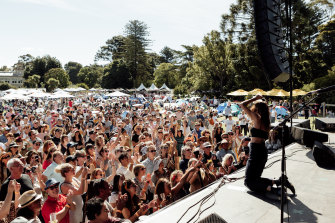 "The population is about 2500 people. It's not a lot of people, but there's so many things for people to look at," says Garra.
The south-western Werribee South could not be more different than its sister suburb, Werribee, across the Princes Freeway, which has exploded in population through sprawling housing developments.
You need a car to get in and out of Werribee South easily, although there's an hourly bus into Werribee, where trains leave for the city. Plans for a commuter ferry between Werribee South and Docklands, floated under the previous Liberal state government, were shelved a number of years ago.
Garra says the old part of Werribee South, affectionately known as "the village" by locals, is like a time capsule.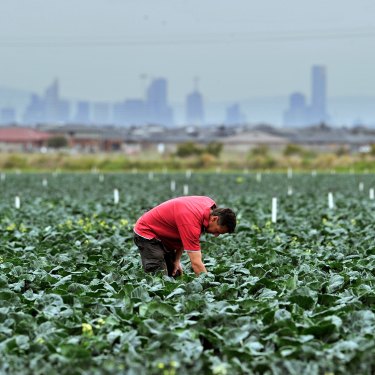 "We still have a milk bar, there's a footy oval, two caravan parks [and] you've got the beach, which is good for kids to paddle in the shallows," he says. "On a nice day, the public fishing ramp is full of boat trailers.
"In summer, there's still kids playing cricket in the street when you drive home at night. You don't see that in many places in Melbourne anymore."
St Albans
In the city's west on the Sunbury train line, St Albans has admittedly not had a great reputation over the years. High crime rates have attracted headlines.
But those who live and work here believe it doesn't get the credit it deserves.
"I've been here since I was 14, about 46 years," says butcher Joe Diblasi at Ross's Meat Supply, which sits inside Big Sams fruit and veg market, the beating heart of the suburb.
"We've seen the dynamic change, but it's sort of how it's been all along. You're still serving working people. It's a thriving bustling suburb," he says.
Walk along a packed Alfrieda Street on a winter's morning and you'll see tanks of live crabs, stacks of fruit and vegetables, cutesy bubble tea stores and locals slurping down bowls of Vietnamese pho.
Inside Big Sams market is a cacophony of languages: Vietnamese, Polish, Greek and Italian. Nurses in scrubs from nearby Sunshine Hospital come through, alongside grandparents and families with tiny tots poking at piles of ripe fruit.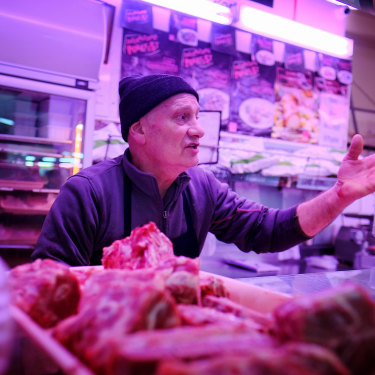 "It used to be a big European area back in the day. Now it's more Vietnamese, some African and Indian, with still a lot of older Europeans. It's a nice mix," says Jack Koutessis, 53, who helps run his family's stall at the market selling Greek dried fruits, sweets, beans and pantry staples.
Of course, residents see the negative news stories, but Koutessis says St Albans feels safe, not least because of how many people are constantly on the streets.
"I think it's a great suburb, it's just jumping at the moment. More and more people are moving down this side of town as well. People who maybe have been priced out of Footscray because places like St Albans and Sunshine are just jumping."
Croydon
Almost in the Dandenong Ranges but not quite, Croydon feels like a regional town while still being within an hour of Melbourne on the train.
The township, located 28 kilometres north-east of the city, has a much-loved book store, trendy cafes serving acai bowls and an independent cinema boasting 1990s prices.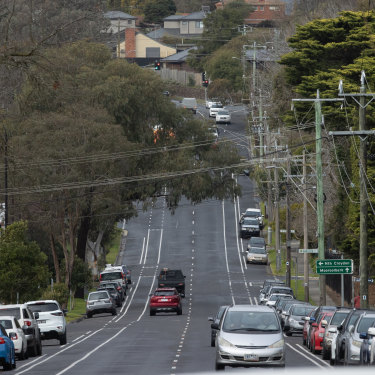 It doesn't hurt that you're on the right side of town to zip out to the Yarra Valley or down to the Peninsula.
Christie Kumar, 34, who grew up in the area, says Croydon has a different feel to when she was a teenager growing up here.
"We caught the buses to the station when we were in school, and it was a bit rough. But it's certainly become a more safe area," she says.
The town is perfect for young families, with a public swimming pool, tennis courts, footy fields and good schools. The small shopping village could feel sleepy, but the large shopping centres of Eastland and Chirnside Park are just a short drive away.
Those who sing Croydon's praises say its green spaces are what make it special.
"It's probably been seven years since this playground went in," says Croydon Park playground designer John Arena. "And it gets so hammered on the weekends."
Altona Meadows
"People know Altona, Altona Beach … maybe Altona North," says Houda Elbadwr. "But when I say Altona Meadows, people say, 'Where is this?'"
Cheaper than Altona and Seaholme, but just a five-minute drive from the beach, south-western Altona Meadows is definitely a forgotten bayside suburb.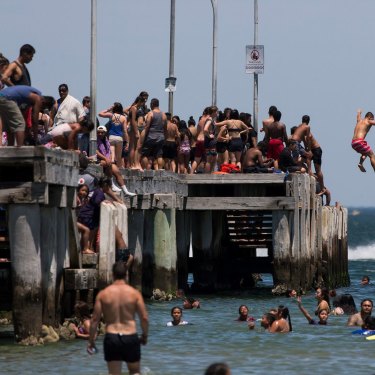 Almost the entire southern flank of Altona Meadows is parkland and wetlands, while neat grids of residential streets comprise the rest of the suburb.
Elbadwr says the quick access to Altona Beach is one of the best parts of living in the area, as well as the amenities for her kids.
"[My child] Amar goes to Altona Green [Primary School] and it's just the best school. The people are so nice and the principal is great," she says outside Altona Meadows shopping centre.
Elbadwr's family spends a lot of time at the local sports centre, where her children play mixed basketball, and on Sundays, the Lebanese Muslim family gather with others in their community at Tatman Reserve for barbecues.
"Some of my neighbours are Maltese, some Australian," she says. "I'm happy because we know each other."
Frankston
"It's going to explode, I can just see it," says Trudy Poole, a Frankston local of 35 years.
"Where else can you finish work at 4pm and have your boat on the water at 10 past?"

Trudy Poole
The Nepean Highway and Frankston's foreshore are changing fast. Luxury apartment buildings up to 10 storeys high will soon give residents expansive views of Frankston Beach and Port Phillip Bay. Inner-city-type burger joints and bars along the promenade are already heaving on the weekends.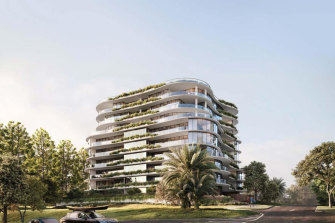 Poole, 63, has been waiting for everyone to shake off Frankston's shady image and wake up to its potential.
Loading
"It's location, location, location. You can be at the airport in one hour with East Link. We've got the beach, the hospital developments. As my son says to me, 'Where else can you finish work at 4pm and have your boat on the water at 10 past?'"
Poole, the Frankston City Council Citizen of the Year, will soon be downsizing from her family home in Frankston South to take up a penthouse in a new foreshore development, convinced it will be the next big thing.
"It's on the up, and it's not going back," she says.
A cultural guide to going out and loving your city. Sign up to our Culture Fix newsletter here.