RCMP say they've put a significant dent in an organized crime network involving drugs and human trafficking.
The Mounties held a news conference this afternoon to display weapons and drugs seized as part of Project Badminton.
It's believed the network funnelled cocaine and other drugs to Newfoundland and Labrador, particularly the west coast of the province, from other parts of Canada.
But the investigation also uncovered evidence leading to the first human trafficking charges ever laid in this province.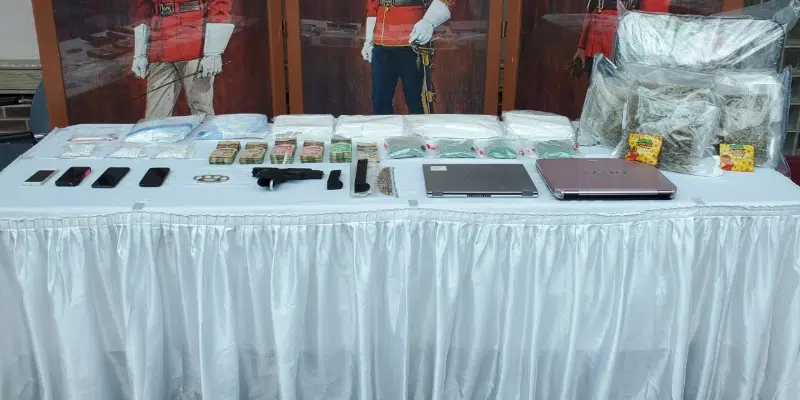 Thirty-five-year-old Dominic Delisle is one of four people arrested so far in the operation. He faces numerous weapons and human trafficking charges.
Delisle is accused of forcing at least one victim to provide sex or other services for direct profit.
Twenty-four-year-old Erik Mello faces several firearms charges but police say additional charges are pending against both men. Two others, not yet named, face drug trafficking charges.
The RCMP also credited local organization Thrive and its Blue Door program for helping support exploited victims, and providing information that helped assist the investigation.
Mello has been released from custody and is due back in court at Corner Brook in November.
Delisle remains in custody with his next court date on September 27th in St. John's.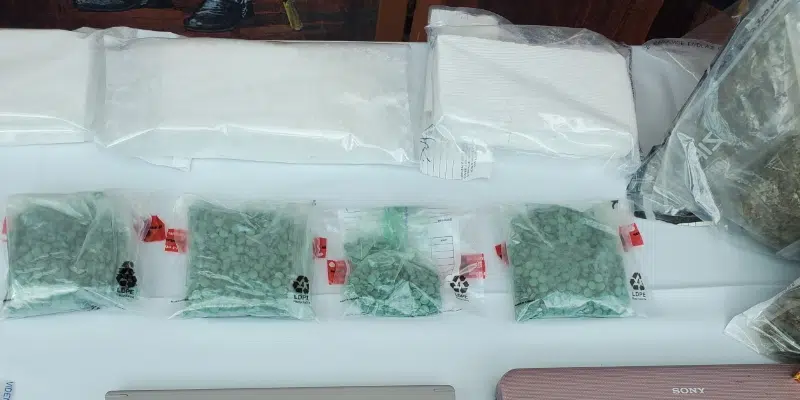 RCMP display evidence seized during Project Badminton, a drug and human trafficking investigation. @VOCMNEWS pic.twitter.com/3O6ClzXwf4

— Brian Callahan (@briancallahan67) September 15, 2022